When Converse released the All Star Chuck '70 Sneaker in bright bold primary colours, we were tasked with bringing the campaign to life across EMEA. We came back with Colour Clash, a print campaign and series of events to drench Europe with colour everywhere the sneaker dropped.
To bring the campaign to life in markets, we developed PhotoClash. After gathering our favourite artists from cities across Europe, we developed a mechanic where fans across europe could use the hashtag #clashmyphoto on their instagram posts. From their our artists would print out a black & white image of the photo, and bring it to life with paint before scanning and and sending it back to the user. The result, a series of photos and events that drenched Europe in Colour.
My Role: Creative + Art Direction
Photo Clash was the world's first analog photo filter. Instead of ubiquitous filters that make everything look the same, our artists added a unique layer of creativity making every image one-of-a-kind.
The live pop-up events took place in Amsterdam, London, Barcelona, Paris, Istanbul, and Berlin.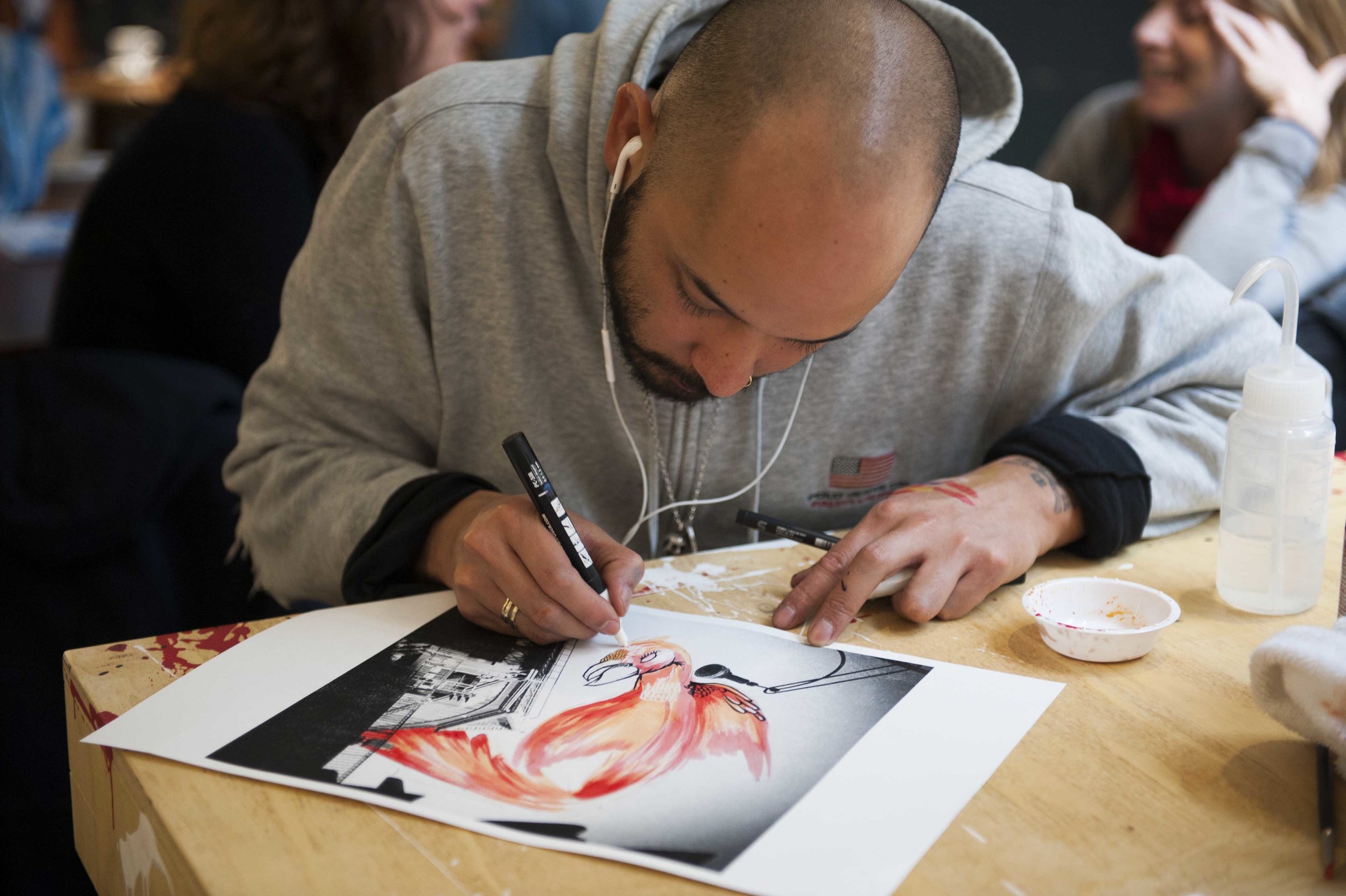 23 Cities. 68 Artists. 1525 Clashed photos.
Agency: Anomaly
Year: 2014
Creative Directors: Zack McDonald & Ewoudt Boonstra
Creatives: Justin Blyth, Bas van de Poel, Daan van Dam
Design: Andy McAlpine