The Dutch National Opera came to us with a problem: young people weren't coming to the Opera. The Opera house was seen as an old fashioned, stuffy institution that they couldn't relate to. When in fact the opposite is true- they are a modern, contemporary house- from a highly conceptual level to the talent, stage design, wardrobe and beyond. We set out to change that misconception by telling the stories behind the Opera in a campaign we dubbed 'You Don't Know Opera'. The first film focuses on Frank, a Tenor at the DNO, and a semi-professional kick-boxer.
My Role: Creative Director
We didn't have a large media budget so we had to create a film that would take on a life of it's own. We reached out to Johnny 'Bang' Reilly to craft a voiceover. Himself known as a fighter who had overcome diversity, his voiceover added a power to the piece driving home the struggle of the protagonist. The film did ended up taking on a life of it's own, running at the top spot on Nowness for months and taking home accolades at film festivals around the world including best short at the Sydney International Film Festival.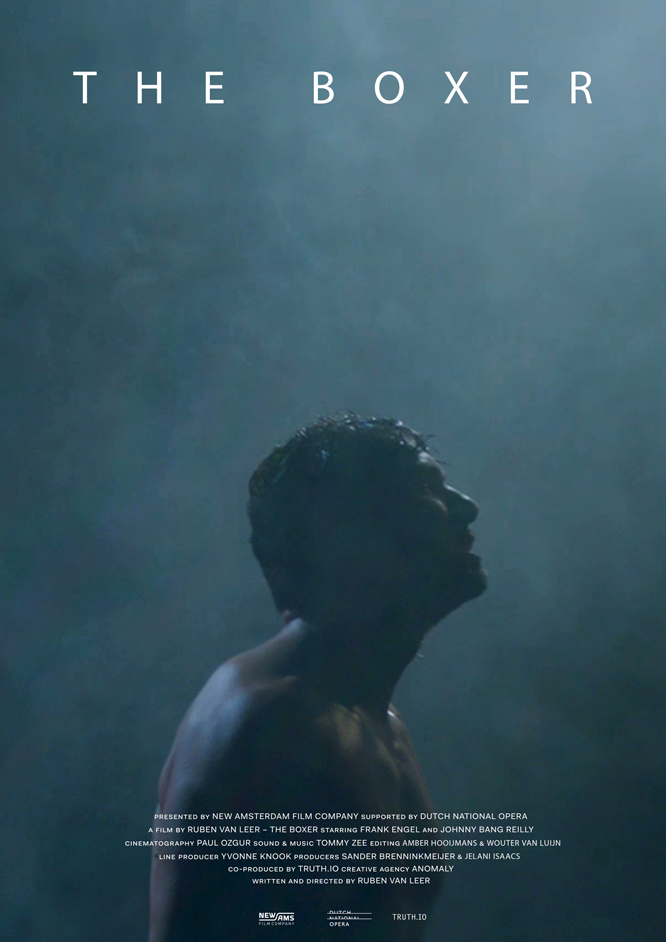 "This film is about the courageousness of self-expression. A battle with the self is the ultimate revolution. Frank is a boxer and a tenor in the chorus of Amsterdam's Dutch National Opera. In the film he's fighting his demon, a shadow of himself.
"His fear of going on stage is bigger than that of death, of finally letting his voice be heard to the public and mastering his art. I wanted to make a tiny opera film: an existential theme that resonates within the streets, outside of theatre walls."
To continue connecting with a younger crowd, we helped the DNO create a program with the Amsterdam Dance event. The result; Before Present - a collaboration between stage director Sjaron Minailo, Dutch DJ/producer Sjamsoedin (from the collective, Nobody Beats the Drum), and vocalist Anat Spiegel, who some from the Netherlands may also recognize from her work with Controllar.
Agency: Anomaly
Year: 2016
Executive Creative Directors: Martin Peters Ginsborg & Lars Jorgensen
Creative Director: Justin Blyth
Creatives: Rowan Bancroft, Guillaume Roukhomovsky, Gilles Suprin